Our Mission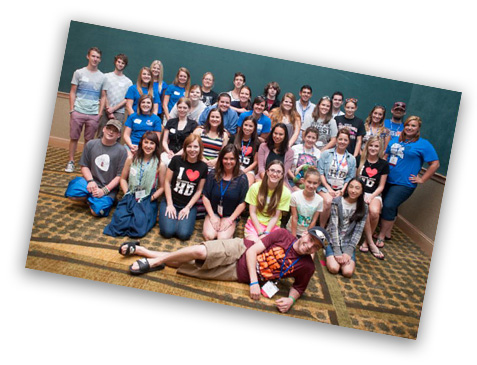 HDSA's National Youth Alliance (NYA) motivates youth to get involved in their local HDSA Chapters, Affiliates, and Support Groups in efforts through education, fundraising, advocacy and awareness for Huntington's disease. The NYA consists of youth and young adults from across the country affected by Huntington's disease.
We are made up of young women and men ages 9-29 that are impacted by Huntington's. The NYA is dedicated to our vision of being the last generation with Huntington's disease and as an essential part of the future of HDSA; we pride ourselves on our ability to persevere throughout the years. Since 2004, NYA has grown from a small group of kids to over 500 members!
It is our Mission to not only support young people within the HD community, but also inspire the youth of HDSA to get involved in the battle against HD and be proactive in this fight. We are dedicated to making ours the last generation with Huntington's disease.
What We Do
The NYA provides a wide variety of ways for the youth of HDSA to become motivated: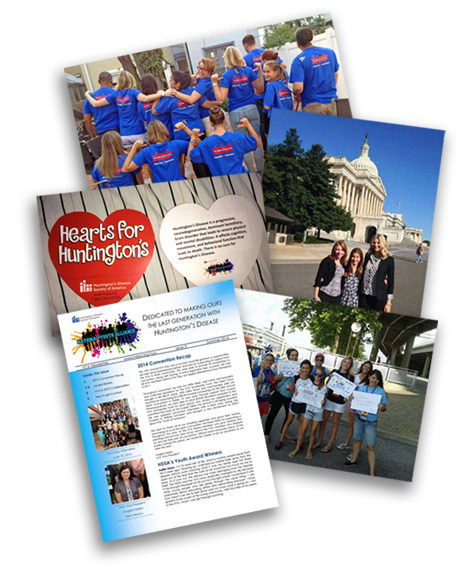 By increasing the amount of local youth support groups nationwide we are able to ensure our members are getting the support they need locally
Educating the youth at Education Days, Symposiums and Conferences locally as well as on the national level at NYA Day and Convention
Advocacy training and proactive efforts from meetings with the Senate and Congress at home to Capitol Hill in Washington D.C.
Fundraising for our NYA Convention Scholarship Fund
Providing updates on NYA activities, initiatives, and fundraising efforts in the We Are the NYA newsletter
Sharing the experiences and observations of young people from all walks of life affected by Huntington's disease through our website's Faces of NYA section.
How You Can Help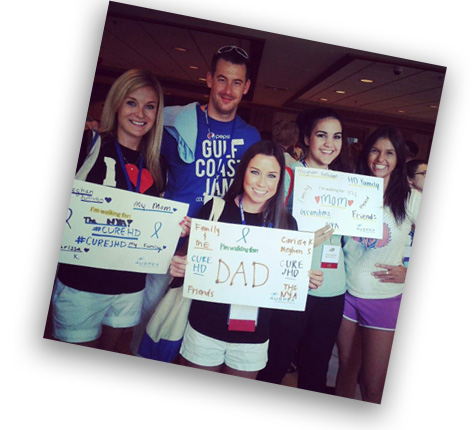 Becoming an active member is simple. What do you like to do? How do you see yourself getting involved? Would you make a great speaker? Become an important part of your HDSA Chapter or Affiliate and speak up for the NYA at their events. Do you think you would be good at fundraising, why not set up a Hearts for Huntington's event at your school? Want to make a difference for everyone affected by Huntington's, join our Advocacy Committee. There is something for everyone here at the NYA! You could also try any of these options to get involved:
Join one of our NYA Committees
Be apart of the #LetsTalkAboutHD Stories or We Are the NYA Newsletter
Recruit your friends and family members
​Help us plan for NYA Day and convention