By Matthew Santamaria (msantamaria@hdsa.org)
When she was young, Kyra Clarke's parents got divorced, but they always remained by Kyra and her brother's (Ryan) side.
"We were a pretty normally family, we spent Christmas and birthdays together, we had the usual fights every family has but we were what you would call normal," said Kyra.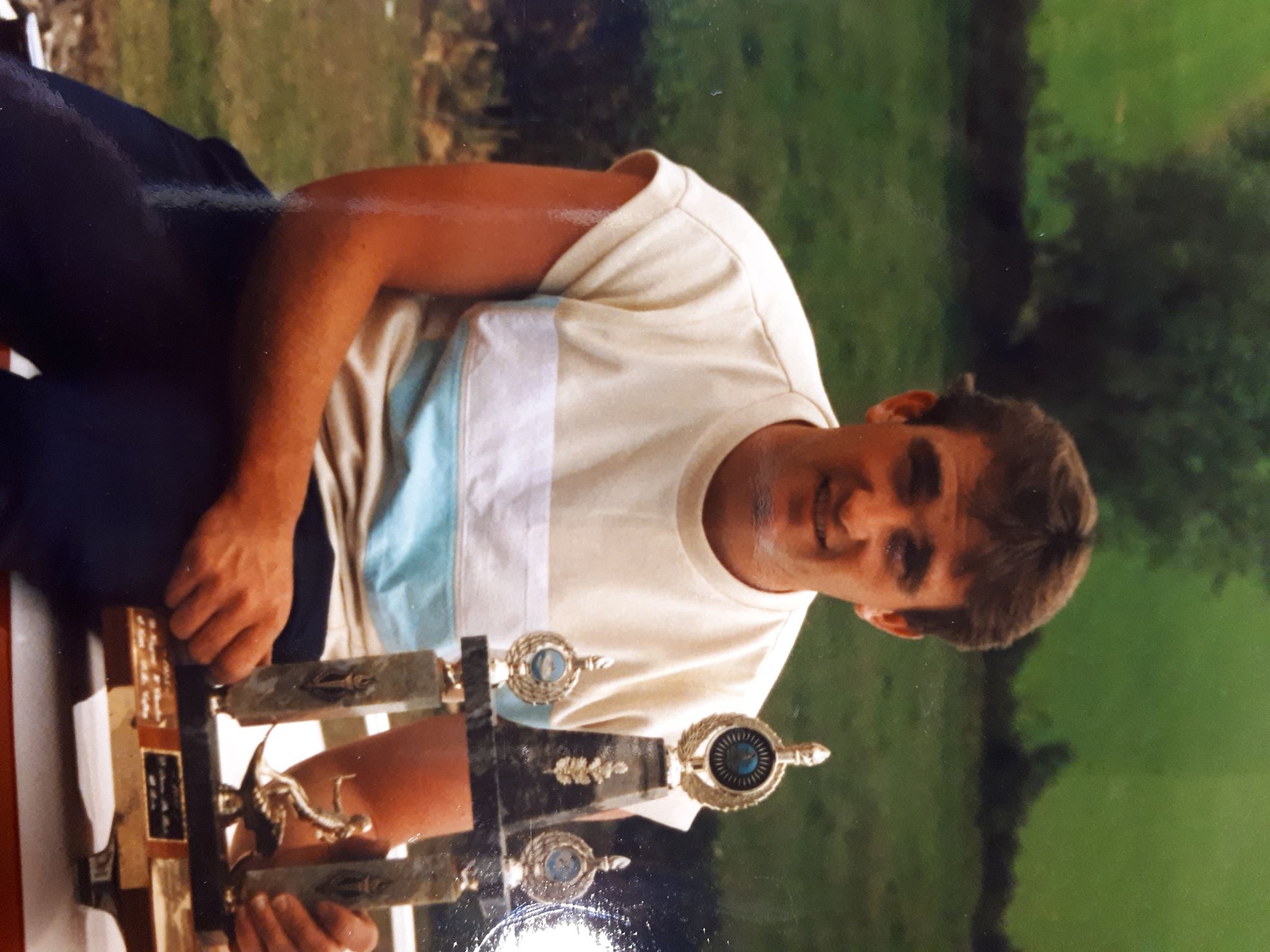 As the years went on, her father's personality changed dramatically and would develop angry outbursts toward Kyra and Ryan. At the time, Kyra was 14-years-old.
"He would say mean things, threaten Ryan and me, and act like a stranger," Kyra explains. "It doesn't make it any easier at that age and your dad is telling you that you're in the wrong school, you're not smart enough or you don't apply yourself enough."
As he continued to take his anger out on Kyra, she would not see him anymore. However, she found out why her father's personality started to change. He tested positive for the gene that causes Huntington's disease (HD).
"It was a total accident that I found out, my uncle thought someone had told me," Kyra explains. "I went home and questioned mum the next day, but no one really knew much about the disease."
HD is a fatal genetic disorder that causes the progressive breakdown of nerve cells in the brain. It deteriorates a person's physical and mental abilities usually during their prime working years and has no cure.
"I jumped on a bus and went to stay with my cousin for a while, I needed to get away!! I spent the week at her house," said Kyra. "On the last day of my mini holiday, I burst out crying and told her dad was sick."
The disease explained her father's changing personality. The symptoms of Huntington's disease are described as having ALS, Parkinson's and Alzheimer's – simultaneously. Symptoms include personality changes, mood swings, forgetfulness, impaired judgment, involuntary movements, slurred speech, weight loss, and difficulty swallowing.
"My mum has felt bad about how I found out from the minute it happened, but honestly it doesn't bother me, I was going to find out sometime, who cares how it happened, I got over it," Kyra explains. "My mum and my brother are my rock and I couldn't have gotten through the past ten years without them."
At the time, his father had a fiancé as she took on the caring responsibilities. However, they would soon break up as 17-year-old Kyra and 19-year-old Ryan became caregivers.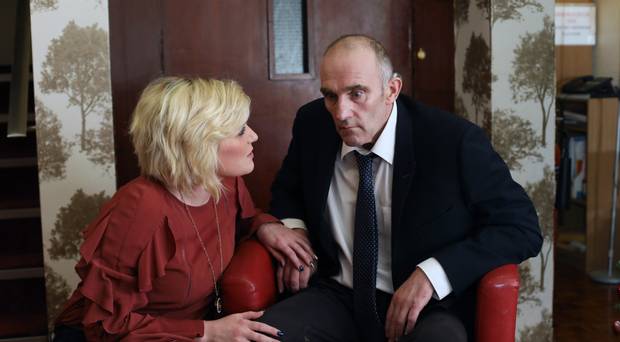 "Everything happened so quickly after she left, emergency care was put into place, my brother and I rallied round and tried to figure out what we needed to do," Kyra explains. "I still didn't have a great relationship with dad, but it was time to out all that behind me."
They provided him with care assistants as Kyra and Ryan did some personal care. Kyra would help her father get dressed, shower him, and assist him in the bathroom.
"Personal care is something you get on with, it never bothered me, but I can imagine it was awkward for dad having his young daughter take care of his personal needs, dress him and ensure he was wearing deodorant," said Kyra.
Kyra would even help her father shave.
"This is not something they teach you in high school," said Kyra. "The poor man was walking about with spots of toilet roll stuck to his face trying the soak up the blood spots, I promise I got better!!"
As they were caring for their father, Ryan and Kyra were also attending school. There were times that they would get in trouble at school because they were answering their phone - but that is the life of a caregiver. When Kyra's father called, both kids had to answer because they wanted to make sure he was safe and not harmed.
"Dad wasn't always the most grateful, but it wasn't all bad," Kyra explains. "It was nice spending time with him and if he wanted to go somewhere we always took him, unless we couldn't get off work. My dad had a better social life than we did, we were lucky that he had amazing friends that also took him places."
However, caregiving started to take a toll on Kyra.
"My brother had called and said he was worried about me," Kyra explains. "I wasn't coping anymore. It was all taking its toll on me and I needed a break. During this dark time, I couldn't see a way out, I couldn't see the positive and was done. I didn't even want to go see dad anymore because I was sick and tired of always having to do stuff. I wanted to go shopping, out with my friends and be lazy on my days off like my friends. I was 22-years-old and fed up with how my life had ended up. I wasn't suicidal, I was just done with dad. Again, something I never admitted but it's the truth."
She was back to normal soon enough and her father was placed in a nursing home. With her father being cared for, Ryan and Kyra were able to have some more free time.
"This may sound selfish but when you lose a lot of your free time from the age of seventeen to twenty-five it's nice to be working a job that I get weekends off and I don't have to spend it doing all my cleaning, shopping and messages then turn round and do all of dads," said Kyra.
Ryan and Kyra understood their chances of having HD. Every child of a parent with HD has a 50/50 chance of inheriting the faulty gene.
"I do think at this time in my life it's time to get tested, but I'm scared, I'm petrified," Kyra explains.
The decision to get genetically tested is difficult to make. Each year, 5-10% are tested. It is never the right or wrong decision to be tested. There are people that see no benefit in knowing that they will develop the disease while others want to know in order to make informed choices about their future. It can take up to several weeks to receive your results from the genetic testing center.
She wants to show others that they are not alone in this fight through her
#IMNOTDRUNK blog
. Kyra wants to make a terrible situation into a positive.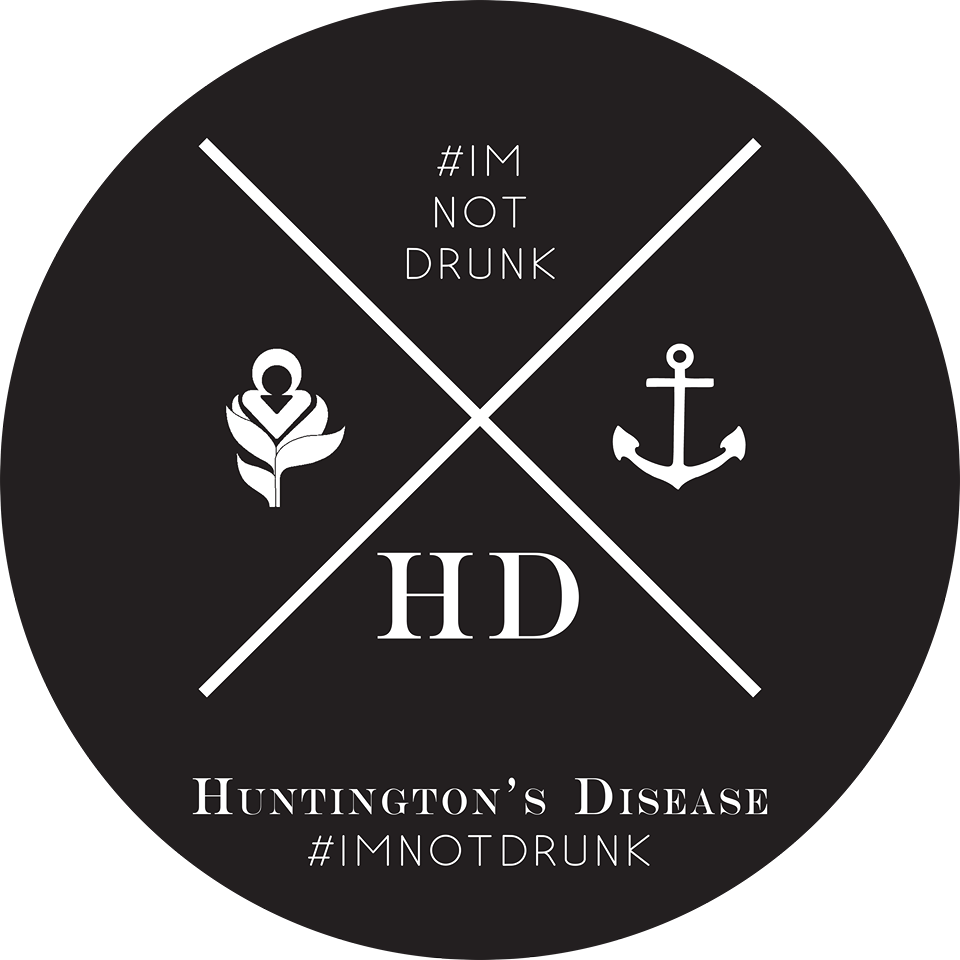 "I have had many dark times in the past ten years and that's ok, but it's time to make this horrid situation a positive one. If I can bring a little hope to someone going through similar, then that makes all the time and effort I spend on #ImNotDrunk worth it."
She has a message for the HD Community:

"It was so hard growing up as a young caretaker, stumbling your way through life wondering if you're making the right decisions or wondering if you're going to find your loved one passed out because they have fell again! Writing my blogs, I hope will help let people know they are not alone, were all in the same boat paddling down this big ocean!! There may be some waves along the way, but we can all get through it."

"There always will be hard days,
but after a rain storm there is always a rainbow!"
###
Huntington's disease is a fatal genetic disorder that causes the progressive breakdown of nerve cells in the brain. It deteriorates a person's physical and mental abilities usually during their prime working years and has no cure. Every child of a parent with HD has a 50/50 chance of inheriting the faulty gene that causes Huntington's disease. Today, there are approximately 41,000 symptomatic Americans and 200,000 at-risk of inheriting the disease. In less than 10% of cases, juvenile Huntington's disease (JHD) affects children & adolescents. JHD usually has a more rapid progression rate than adult-onset HD; the earlier the onset, the faster JHD progresses. HD is described as having ALS, Parkinson's and Alzheimer's diseases – simultaneously. HD is characterized by a triad of symptoms, including progressive motor dysfunction, behavioral disturbance and cognitive decline.
The Huntington's Disease Society of America is the premier nonprofit organization dedicated to improving the lives of everyone affected by HD. From community services and education to advocacy and research, HDSA is the world's leader in providing help for today and hope for tomorrow for people with HD and their families.
To learn more about Huntington's disease and the work of the Huntington's Disease Society of America, visit www.HDSA.org or call 1(800)345-HDSA.
This is a story featuring a personal experience with Huntington's disease. If you would like to have your story told please contact Matthew Santamaria at msantamaria@hdsa.org